Ribbon Blenders
Ribbon blenders are the backbone of American blending industry when it comes to mixing. They are the most popular mixing instrument thanks to their relatively low initial purchase cost, maintenance costs, and production costs per pound of product produced. Industrial ribbon mixers can blend almost anything, including but not limited to:
Fertilizer
Stucco
Clay
Potting Soils
Paint
Plastics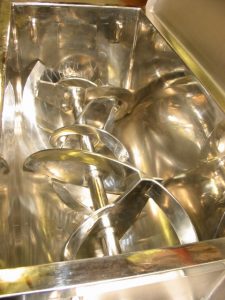 What We Offer
Our ribbon blenders come in two distinct styles. One is a center bottom discharge, by far the most popular and efficient option. The second style is an end discharge, used when a customer needs to discharge the product at the end of the machine rather than in the center. All models have a counter-current flow pattern that keeps the materials blended at a uniform height during the operation. Our well-designed blenders are powerful and are easy to load and unload.
The ribbon blender line from AIM Blending Technologies, Inc. runs from a 5 cu. ft. blender up to a 500 cu ft. version. Horsepower can run up to 150 HP, and each machine is sized and constructed based on the bulk density and special features of the customer's product. This ensures you get the performance you need for the products you produce. Plus, our designs focus on high levels of sanitation and safety while requiring only low levels of maintenance.
Call our sales team or ribbon mixer consultants to discuss your needs, our designs, and the extra quality you get when you AIM for the best. Sample blends are welcome.
Standard Equipment Features
Solid construction
Sanitary safety grates
Stainless steel backrests
Overlapping seals on lids
Foot plates with mounting brackets
Certified sanitary design
Hinged safety grates
Stainless steel lid handles
Reinforced pyramid lid design
Permanently engraved safety stickers
Direct drive motors
Sanitary split packing glands
Safety switches on all lids
Safety switch on discharge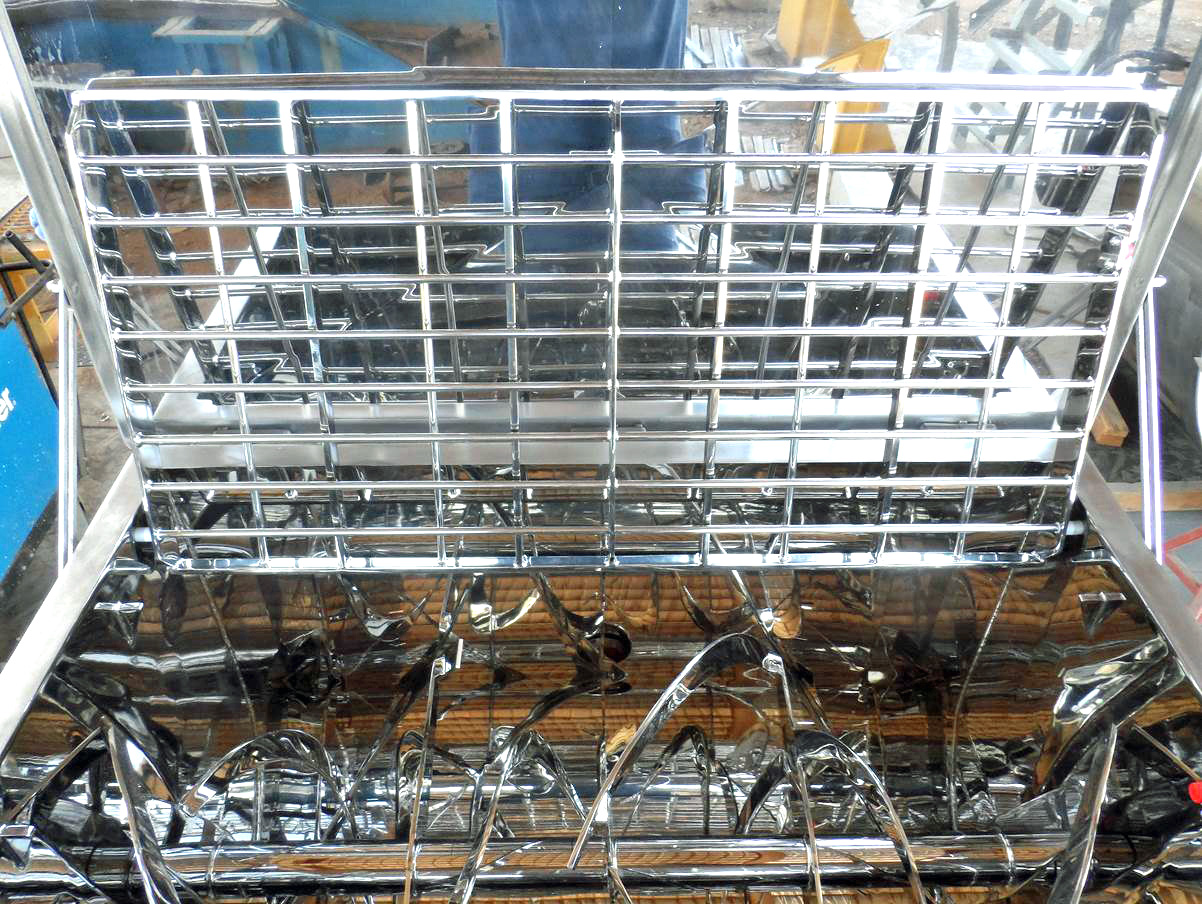 Optional Equipment Features
We design your ribbon blender exactly how you need it, with many optional and custom features available. For example, our blenders can be constructed in a standard-duty, heavy-duty, or extra-heavy-duty form. We can manufacture them with 316 SS, 304 SS, mild steel, or other types and grades of steel. Whether you need pharmaceutical-grade, food-grade, or chemical-grade contact surfaces, we've got you covered. Likewise, contact surfaces can be a low bacteria finish, mirror finish, near-mirror finish, #4, or 2B. If you'd like a professional-looking exterior finish for the entire ribbon mixer, we offer matte finish and mirror finish.
Holes in lids for overhead hoppers
Lift kits for low overhead applications
Inlet dust collection nipples
Liquid injection systems and tanks
QA sample port in discharge chute
Blender loading platforms or

mezzanines

Stainless or mild steel frames
Pneumatic discharge openers
See our Custom Features page for our many other options
Leg lengths can be customized
Variable frequency drives for rpm control
Discharge dust collection ports
Magnets custom fitted to discharge
Bulk bag hanging systems
Heating and cooling jackets
End or center bottom discharges
Multiple discharge openings
Showroom Blenders
We're proud to have produced the showroom blending machines for two of the nation's largest nutraceutical manufacturers. Each company selected a 350 cu. ft. blender for their showroom. One opted for a low bacteria/mirror finish on both the inside and outside, including the frame and motor mount. Both companies are exceptionally pleased with their real "live production" showrooms and use them for customer tours.
Contact Us
Click here to Contact us today for more information on the wide range of products and services we offer. We distribute our products to customers throughout the United States, Canada, and around the world.
We have Lender Financing available.